This appears to be your first visit to the SLM website -- Welcome! We hope you enjoy your visit!
This page features the albums and songs of Gospel Music Artist Steven Lambert.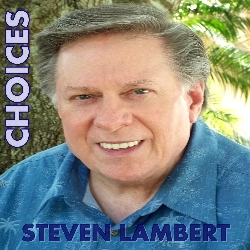 The physical "Choices" Album CD is available for a donation of $20, which includes shipping (via USPS media mail). Simply click on the PayPal donate button below (provide your mailing address):
---
Below is my "Choices" Album. You can download individual songs or the full album of 12 songs. If you like Country Gospel Music, I think you'll like it!
---
---
---
Album also available on iTunes: Click here buy "Choices" album on iTunes.
---
Here's some FREE songs also — hope you enjoy them — hover over the tracks and a scroll-bar will appear; right now there's 27 tracks available: